Pakistani areas that border Afghanistan remain fragile and risky for children to come out and enjoy any sort of outdoor activity. Unofficial reports have suggested that hundreds have been killed in Pakistan because of the drone strikes conducted by CIA and up to 200 of them were children. Amnesty International invited drone strike victims and their family members from Pakistan to Washington, DC (in 2013) to talk about their lived experience. One boy mentioned how he now prefers cloudy days because drones don't fly on those days.

Utilizing my funds from the Guggenheim Fellowship, I am currently working on this new project that is driven by the annual cultural event, Basant (a famous kite festival that takes place in late January or early February marking the start of spring and is celebrated by people of all faiths in Pakistan). There is a long established tradition of flying kites and holding fairs. This secular celebration is also used by many to show their aggressive prowess. Children fly kites to mark the auspicious occasion by holding competitions. In Pakistan, the sky is filled with colorful kites of various shapes and sizes in the month of February. For most, it is a way of life. Common local kites are made of thin paper and wooden sticks that can easily tear or become weak in misty weather; hence this sport cannot be enjoyed on cloudy days when drones don't operate.
This has led me towards this project, which has three main components:
1. In March of 2018, I worked with children here in the US who are living at the edge of this country in high tension border city, San Diego (which borders Tijuana, Mexico) . I conducted a kite making workshop with Roosevelt International Middle School that was sponsored by the Spanish Village Arts Center in San Diego. Children designed kites (made with weather resistant materials) here in the US to gift Pakistani children.
2. In April of 2018, I visited the border areas of Pakistan and gave children these handmade durable kites that will hopefully allow them to enjoy this activity even on cloudy days and reclaim their space. At Sonia Shah Memorial School in a small town, Kangra, I worked with mostly girls where they designed and decorated kites for children in San Diego. I will be bringing these kites with me to California when I visit in February of 2019 for the final step of this year-long project.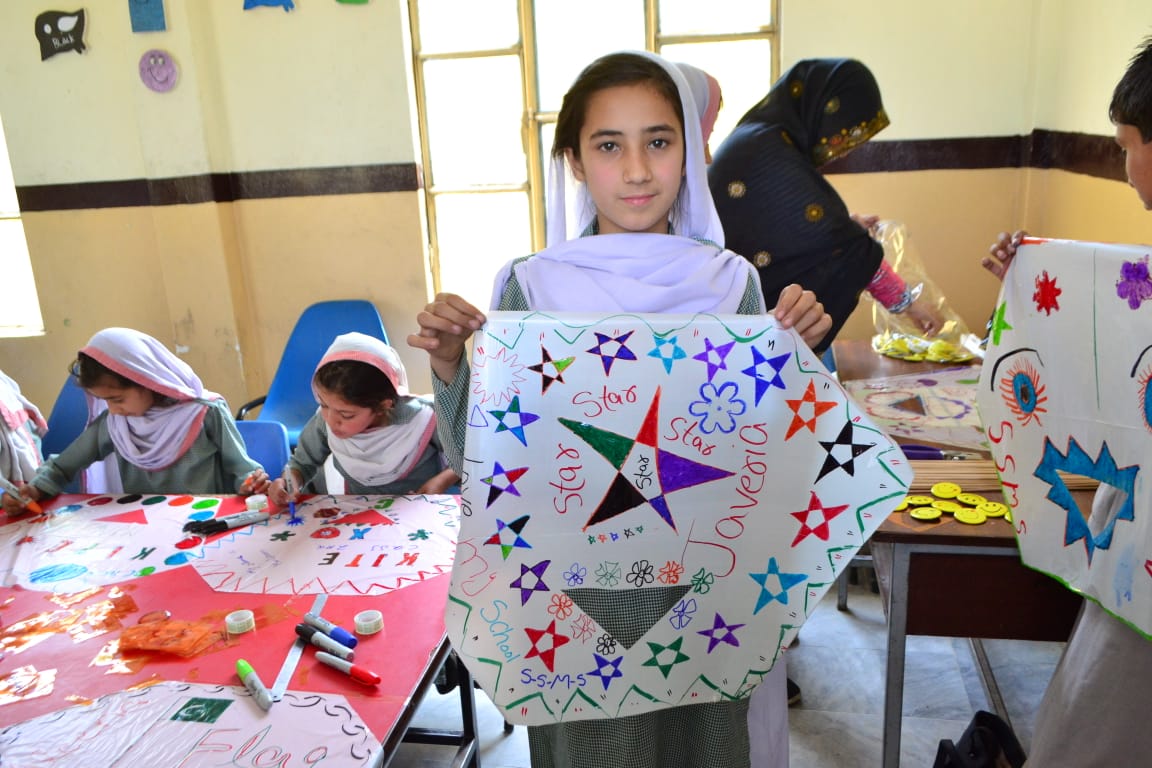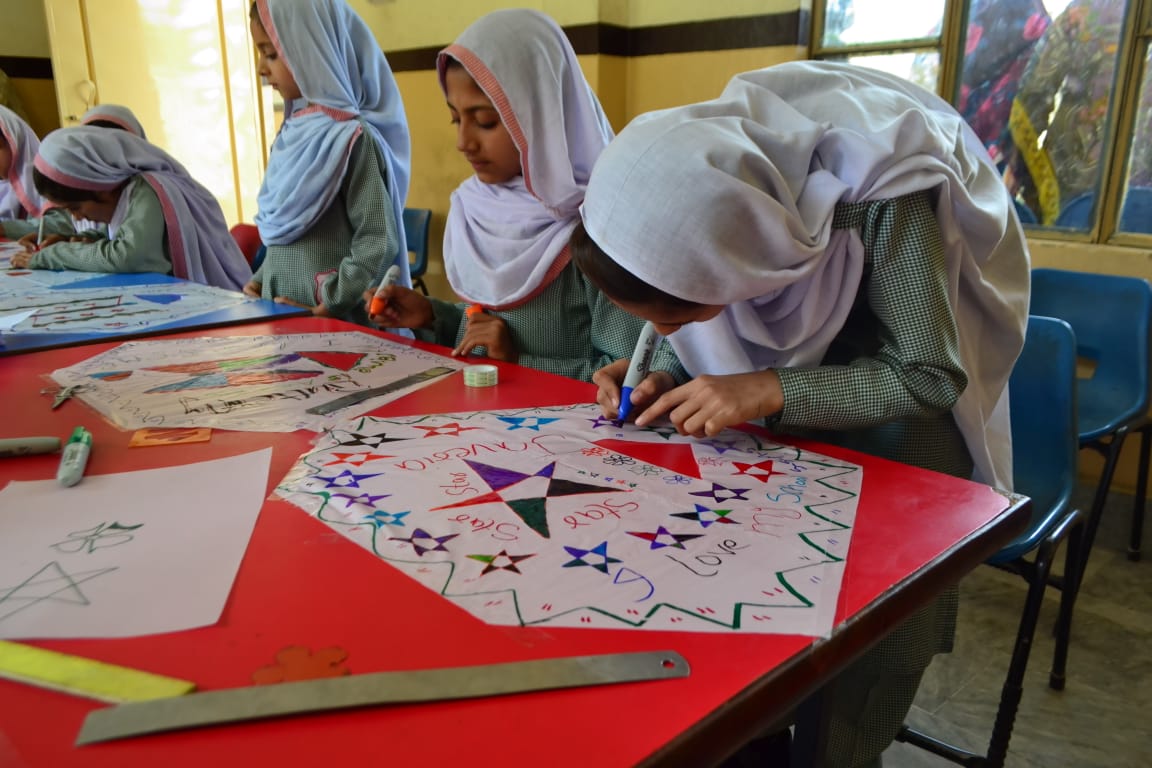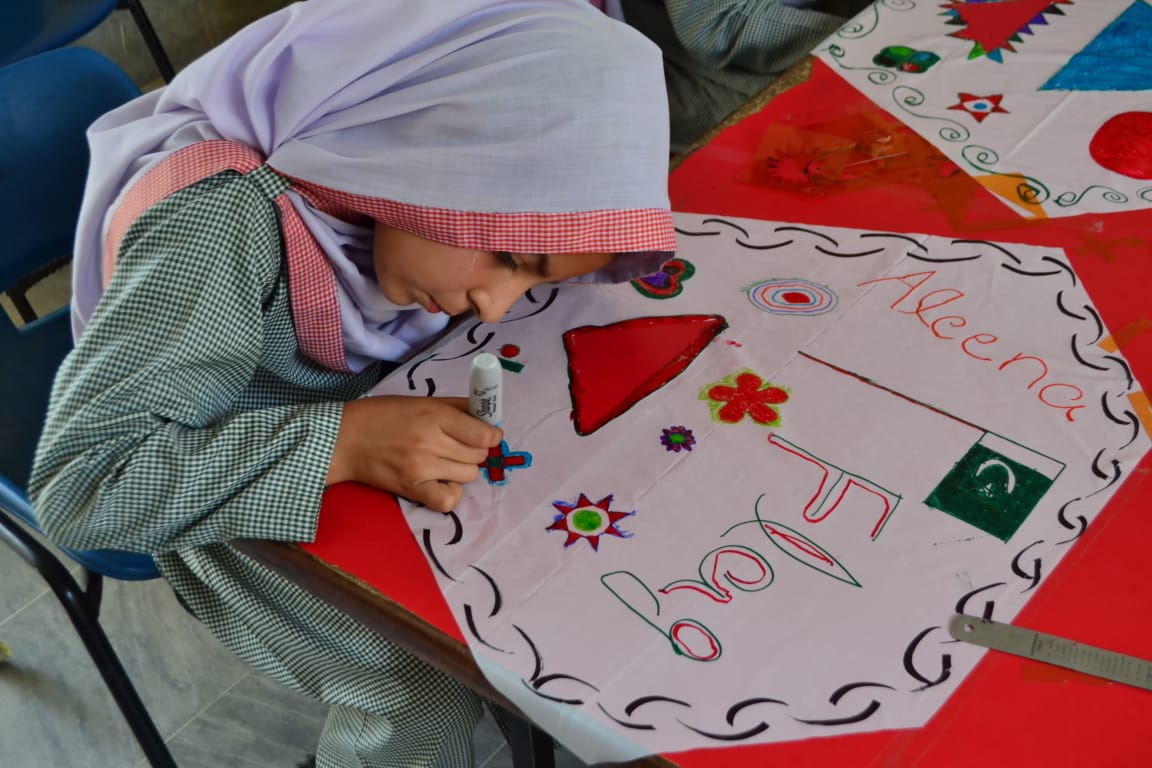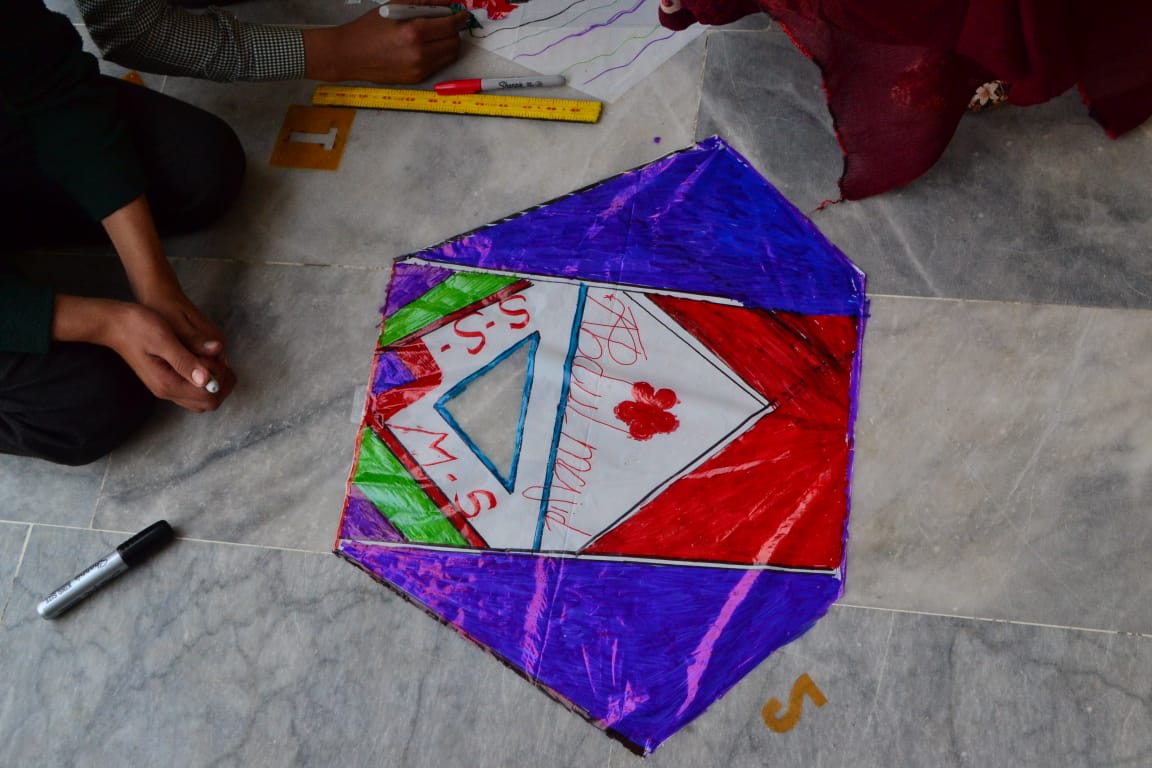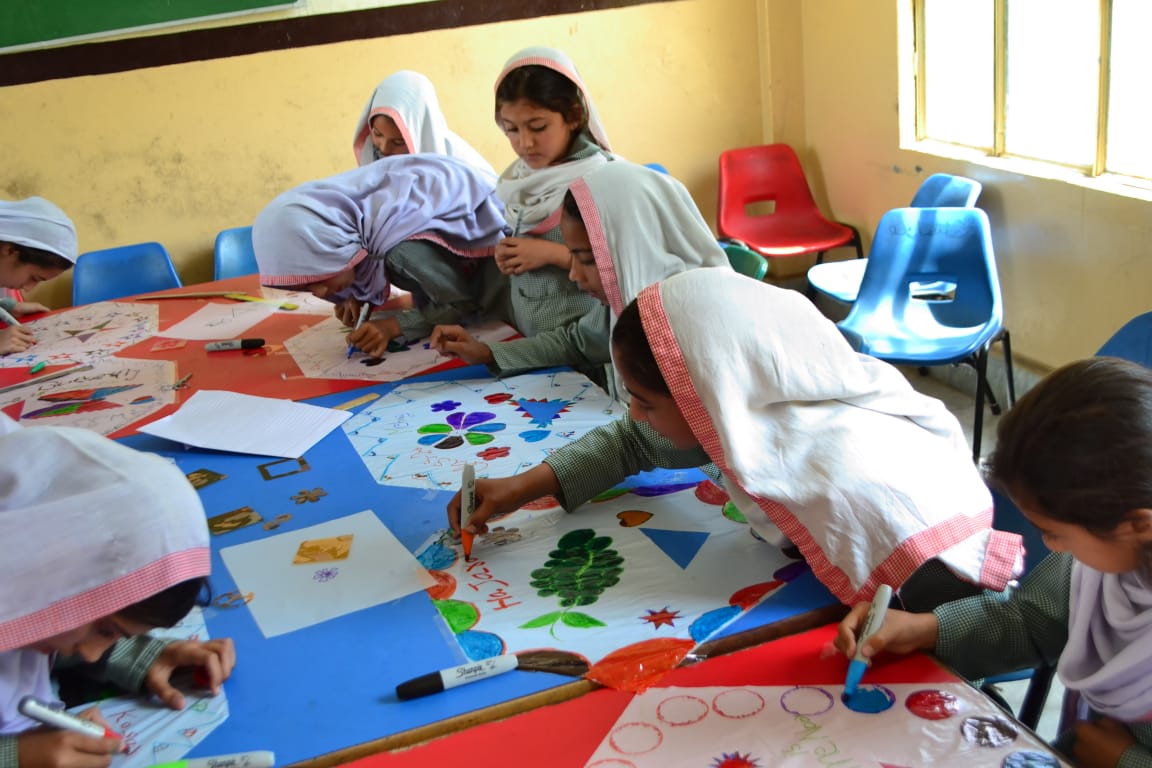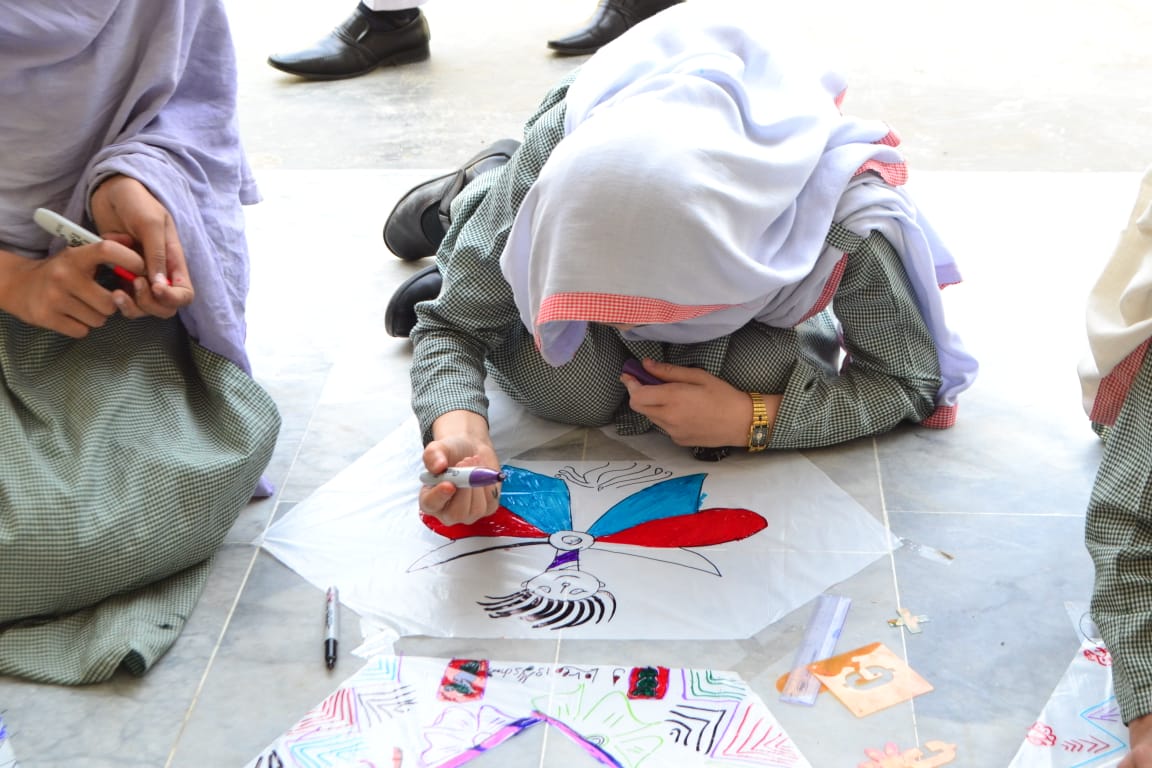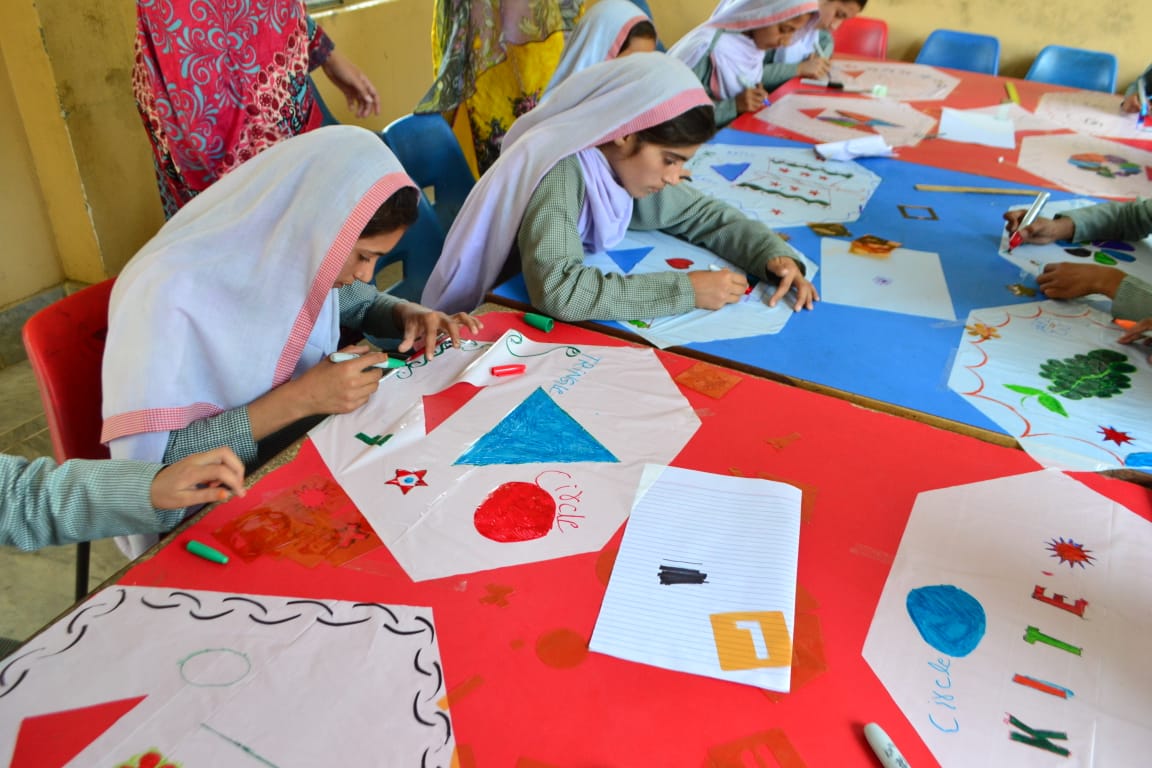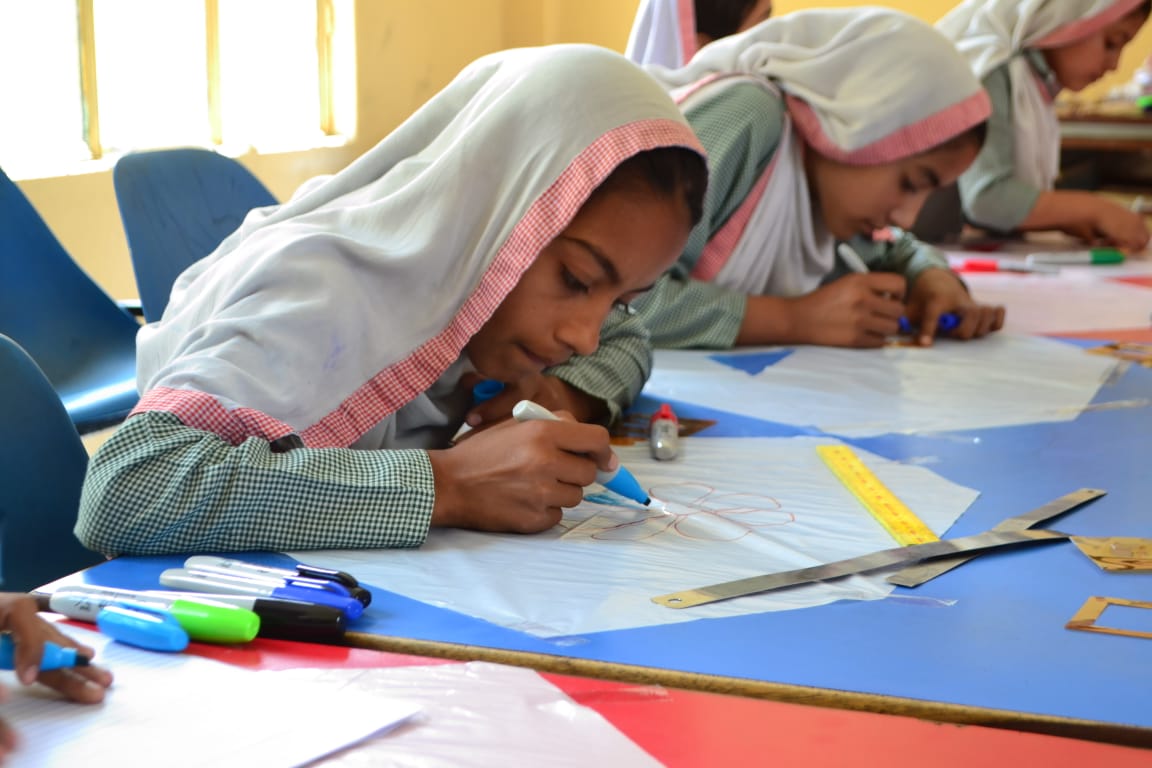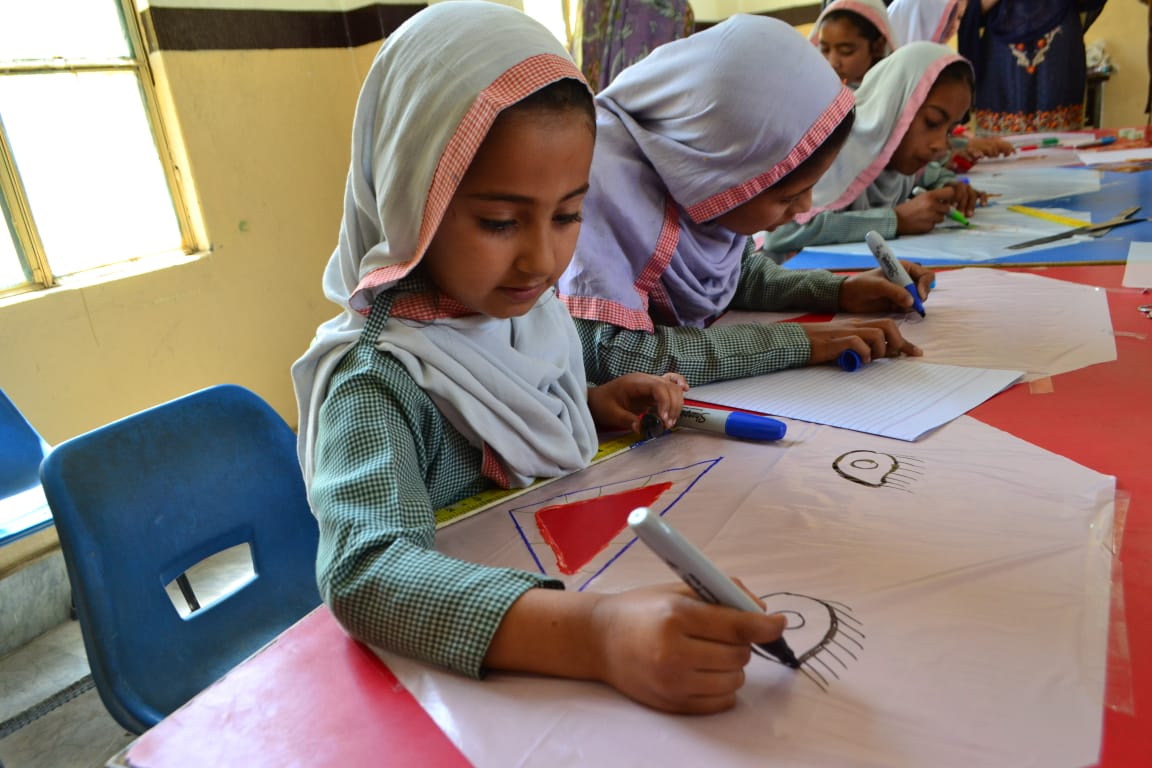 And finally, I am planning to hold a live kite-flying event in the two countries at the same time that will be shared live at both borders simultaneously. My hope is to shorten the distance between these border conflict areas and allow for a more personable connection.